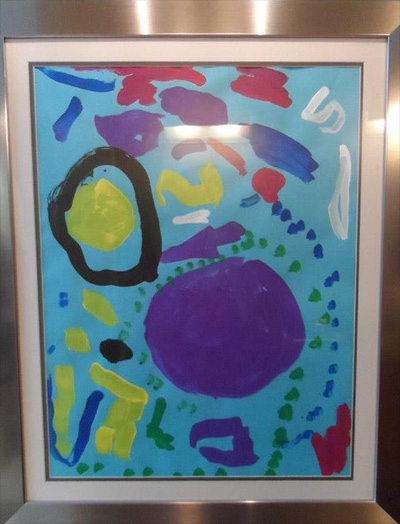 Gigglebytes
Research shows computer use boosts children's intelligence. Gigglebytes is an interactive computer class available for children ages 2-5 years of age. Each class is about 30-40 minutes long. Exclusive Gigglebytes curriculum covers digital age skills and developmentally appropriate academic skills. Tuition information is available upon request.
Kids Move Dance Class
We are so excited to offer KIDS MOVE here at Kids Depot!! Kids Move is a new dance program aiming to teach strong dance technique and skills in a fun, healthy and safe environment. King Alvarado is a qualified dance professional who is a part of the local dance studio, Dance Force. She places emphasis on gross and fine motor skills, character building and developmentally appropriate social interaction. Dancers can begin as young as 2 and as old as 6 years of age.
Soccer Shots
It's more than soccer! Soccer Shots is the national leader in youth soccer development for children ages 2 through 8. The program was created under the guidance of childhood education specialists, MLS® and USL® professional soccer players, and experienced and licensed soccer coaches. Its innovative lesson plans are developmentally appropriate and tailored specifically to the three distinct age groups taught. Using these creative and age-appropriate curricula and infusing each lesson plan with enthusiasm and structured activity, Soccer Shots aims to leave a lasting, positive impact on every child they serve.
Programs offered at Kids Depot are listed below:
MINI
2 to 3 year olds
Soccer Shots Mini is a high-energy program introducing children to fundamental soccer principles, such as using your feet, dribbling, and the basic rules of the game. Through fun games, songs, and positive reinforcement, children will begin to experience the joy of playing soccer and being active.
CLASSIC
3 to 5 year olds (Pre-K)
For nearly 15 years, Soccer Shots has been introducing soccer exclusively to children ages 3 to 5. Using creative and imaginative games, weekly sessions focus on basic soccer skills like dribbling, passing, and shooting. They also highlight a positive character trait each session such as respect, teamwork, and appreciation. Soccer Shots will expose your child to the fun of soccer and provide the foundation needed to get started in the sport.
PREMIER
5 to 8 year olds (K-2nd)
This program is for children who are new to soccer or who want to build upon what they have learned in Soccer Shots Classic. Focusing on individual skill, fitness, and sportsmanship, each session provides an opportunity for kids to be challenged through fun games and team competitions. Children will also be introduced to tactical elements of the game as they prepare to play on competitive teams.